Our Firm
We are a Singapore based boutique law firm established to offer personalized and affordable services on a wide range of legal issues.
Our clients come from all walks of life and range from corporate entities to common men.
We believe in justice and dedication to all our clients regardless of case size.
K Prasad & Co. was nominated for Best Use of Legal Technology Firm of the Year at the Asian Legal Business Awards 2007 held in Singapore.
Mr K Prasad
Our firm is principally managed by Mr K Prasad, who is extensively qualified and experienced in civil litigation, having fought cases in the High Court, Subordinate Courts, Family Courts, Syariah Court and the Labour Courts of the Ministry of Manpower.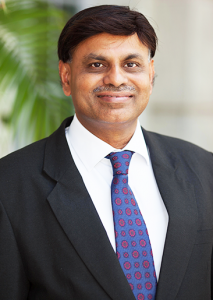 Mr K Prasad is a veteran lawyer with 14 years of experience in Criminal and Civil Law. He graduated from University of Wales, Cardiff with LLB (Honours) in 1995. He completed the UK Bar Finals with Lincoln's Inn and was called to the Bar in 2001 after joining the Republic of Singapore Police Force from 1997 till around 2000 as an Inspector of Police. Since starting practice, Mr Prasad has embarked on High Court and Subordinate Court Trials and numerous interlocutory hearings.
Mr Prasad has also successfully fought for a personal injury claim in excess of S$100,000 for a client, amongst other matters.
Mr Prasad has also served in the Law Society Small Law Firms Committee and has volunteered his assistance for representing accused persons and other clients through his Pro Bono work. He also served in the Law Society Practice Management Committee and the Law Society International Relations Committee. Despite his heavy litigation practice, he has managed to find time to handle other notable cases.
Mr Prasad has given lectures at the free Legal Clinic and also community-based events. He has also been actively involved in the CLAS (Criminal Legal Aid Scheme) and LASCO (Legal Assistance Scheme for Capital Offences), as well as in Meet-the-People sessions.